Summer is in full swing and while there are many activities happening in Chicago, you can't miss out on House of Sol. House of Sol is part of Fiesta del Sol, an annual fundraising event organized by Pilsen Neighbors Community Council.

Taking place in Chicago's Pilsen neighborhood, Fiesta del Sol is a free, four-day family-friendly festival featuring carnival rides, food vendors, and of course music. 

Two music stages make up Fiesta del Sol. One stage is dedicated to the Latino community featuring banda, norteño, cumbia among other genres. The other stage is dedicated to house music, both old and new. 

This year's House of Sol lineup is hot, featuring Chicago's finest local DJs and producers that continue to make a name for themselves in some of the city's biggest nightclubs and venues. Various acts seen at Spring Awakening this year will be at House of Sol; these include, Gettoblaster, KE and Alex Peace. 

Festival dates for this year's House of Sol/Fiesta del Sol are Thursday, July 25th, 2019, through Sunday, July 28th, 2019. Come out to this FREE event and prepare to jack your body while supporting the Pilsen neighborhood. More info can be found on Fiesta del Sol's website.
SET TIMES
Thursday, July 25th:
Vinyl Night hosted by Boi Jeanius
8:00PM / MaddJeanius
7:00PM / Shazam Bangles
6:00PM / Mike Tupak
5:00PM / Groovin' Kiki
Friday, July 26th:
8:30PM / Gettoblaster B2B Chip E.
7:30PM / Waxmaster
6:30pm / Fancy Fux
5:30pm / Steve Noah
4:30pm / Mr. Bobby
3:30pm / J-Lektro
12:00pm / Los DSVLDS
Saturday, July 27th:
8:45PM / Stacy Kidd
7:15PM / KE B2B Ed Nine
6:15PM / James Curd
5:15PM / Cratebug
4:00PM / Alex Peace B2B Brian Boncher
3:00PM / Mr. Latin House
2:00PM / DJ Phatman
1:00PM / Wero
12:00PM / CeaseDays
Sunday, July 28th:
7:30PM / Paul Johnson
6:15PM / DJ Heather
5:00PM / Mdok & Syko
4:00PM / Geto Mark
3:00PM / Karl Almaria
2:00PM / All The Way Kay
1:00PM / Ethan Andrew
12:00PM / Pipcraz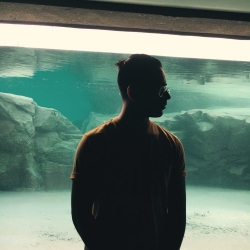 Student at Saint Xavier studying communications.
When I'm not listening to music, I'm probably making it or writing about it.
We all need a little bit of house music in our lives.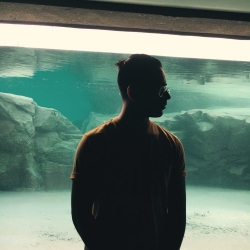 Latest posts by Gustavo Garcia (see all)