2009: MySpace was crumbling, the world lost their favorite Clueless outcast, and Manchester Orchestra dropped their outstanding record, Mean Everything To Nothing, catapulting their career entirely.
The Atlanta indie favorites dropped their sophomore album in April 2009 with producers Joe Chiccarelli (My Morning Jacket, Morrissey) and Dan Hannon. 
The album was greeted warmly by both critics and fans alike, with a track-list stacked like no other. Uppers like "Shake It Out" get your veins jumping before tracks like "I Can Feel a Hot One," and "The River" pull you under again.
Manchester Orchestra is taking this masterpiece on the road this fall, celebrating the album's ten year anniversary. The tour will stop in fourteen cities throughout the United States, including The Riviera Theater in Chicago on December 4th.
They intend on playing the album in it's entirety and are planning "to release some extra goodies surrounding the album along the way."
One of these "goodies" may or may not include "Xela," a song the band dropped earlier this week for the latest segment of the Amazon Original "Produced By" series with award-winning producer T Bone Burnett.
In the new track, the subtle words from frontman Andy Hull's mouth climb over the classic Manchester Orchestra sound, leaving the listener wanting more.
I can't wait for the other breadcrumbs this band might throw over the next few weeks in anticipation for the anniversary tour/ after the shows have begun.
You're not going to want to miss this celebration; check out the tour dates below.
Nov. 20th: The Republik- Honolulu, HI
Nov. 22nd: The Warfield- San Francisco, CA
Nov. 23rd: Los Angeles Theatre- Los Angeles, CA
Nov. 24th: Wonderfront Music Festival- San Diego, CA
Nov. 27th: Fox Theatre- Atlanta, GA
Nov. 29th: The Fillmore Charlotte- Charlotte, NC
Nov. 30th: The Norva- Norfolk, VA
Dec. 1st: The Fillmore Silver Spring- Silver Spring, MD
Dec. 2nd: Agora Theater & Ballroom- Cleveland, OH
Dec. 4th: Riviera Theatre- Chicago, IL
Dec. 5th: Royal Oak Music Theatre- Royal Oak, MI
Dec. 6th: The Fillmore Philadelphia- Philadelphia, PA
Dec. 7th: Brooklyn Steel- Brooklyn, NY
Dec. 8th: Palladium- Worcester, MA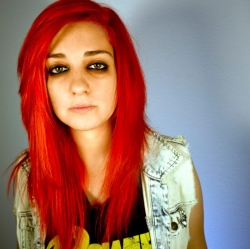 Writes about music. Mortal Kombat master. Teenage Mutant Ninja Turtles enthusiast. Carolina Panthers obsession.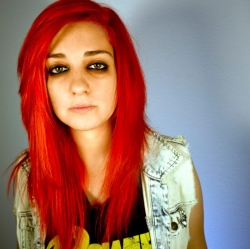 Latest posts by MackenzieTempleton (see all)