Like many other artists, Chase Atlantic found themselves forced to take a break from the touring life and buckle down as the craziness of COVID-19 settled in. With that down time, the trio decided to work on their third album from the comfort of their home studio.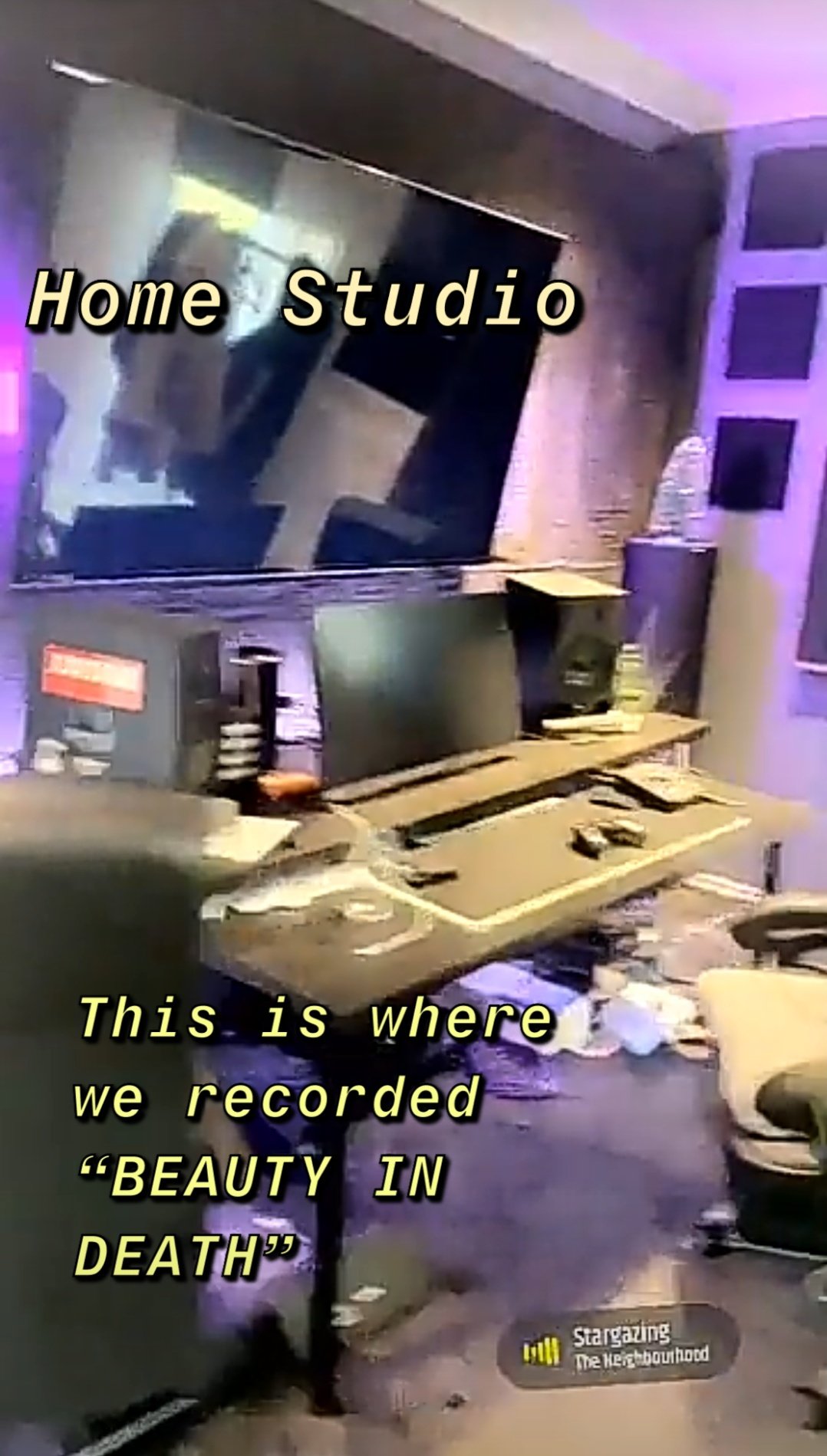 Beauty In Death
Chase Atlantic is an expert at hiding the deeper meaning of their songs behind the dreamy, trap infused music and Mitchel Cave's relaxed and hypnotic flow.
In a way, it's a reflection of the juxtaposition between beauty and death, a flower losing its petals and how it can still have that beauty to it. This past year, everybody has been faced with mortality right in front of us, the idea that we're not bulletproof and that life can be fragile. It's about finding the beauty in that, like the way people have been put in quarantine but come together and become closer, developing new relationships. There's also the beauty of the outside. We have these gardens, and we've been watching them throughout the year, growing beautiful white flowers and watching the petals fall and seeing the beautiful flower they create on the ground. It's about finding beauty in the death of things and the cycle of life.

Anthony about the title and the meaning behind "Beauty In Death." (via Alt Press)
Beauty In Death is a natural continuation of Phases and their self-titled debut album. A consistent theme in their lyricism is drug addiction, depression, isolation, and the personal struggle of mental health. Beauty In Death carries those same dark themes throughout the album.
"PLEASEXANNY," "EMPTY," and "MOLLY" demonstrate the complicated and sad reality of medication and drug abuse, whereas "WASTED" focuses on the toxic relationship of partying and drinking far too often and then waking up to the sober, blunt reality of those mental demons.
"BEAUTY IN DEATH" is the form of escapism from the darkness that is the album. It is breath of fresh air. It is vibrant and calming with its hypnotic and synthy depth. The saxophone is upbeat and care-free. The chorus in the song is undeniably catchy. This song is the album summarized. There is both ugly and beauty in life, but the point is to live your life to what you consider the fullest despite knowing the consequences of your choices.
Beauty In Death is just another demonstration of Chase Atlantic's well-rounded talent. They are fine-tuning their sound more and more with each album. Keep an eye out for them! They will only continue going up from here.
Recommended Songs:
"PARANOID," "SLIDE," "BEAUTY IN DEATH," "EMPTY," and "WASTED."
Stream Beauty In Death: