Fatimah Nyeema Warner, known professionally as Noname, announced on Twitter she has plans of possibly retiring from touring. She shared her frustrations on Twitter with a string of tweets against the music industry.
Of course this caused worried fans to respond and ask her about her tweets. Which in return caused Noname to clarify that she plans to fulfill her scheduled dates but after that she plans to take a break on making music.

Her tweet stated, "I have 2 shows on the books then after that I'm chilling on making music. If y'all don't wanna leave the crib I feel it. I don't want to dance on a stage for white people."
Noname's tweets voice what seems to be her frustration with a lack of support from Black fans and the racism Black artists can deal with within the industry. (The following tweets were provided by XXLLMAG as NONAME deleted all her tweets regarding the issue.)
"ME CONSISTENTLY CREATING CONTENT THAT IS PRIMARILY CONSUMED BY A WHITE AUDIENCE WHO WOULD RATHER SHIT ON ME THAN CHALLENGE THEIR LIBERALISM BECAUSE SOME HOW LIKING LIZZOS MUSIC ABSOLVES THEM OF RACIST TENDENCIES"

"Y'ALL REALLY PUSHING THE IDEA THAT BLACK PEOPLE CAN'T COME TO MY SHOWS BECAUSE OF BLACK DEATH AND FINANCIAL RESTRAINT ??? AS IF DABABY, MEGAN AND SMINO SHOWS AIN'T BLACK AS HELL? SAY YOU DON'T LIKE MY SHXT AND MOVE AROUND LOL"
"WHATS FUNNY IS MOST BLACK ARTIST ARE JUST AS UNCOMFORTABLE PERFORMING FOR MAJORITY WHITE CROWDS BUT WOULD NEVER PUBLICLY SAY THAT OUT OF FEAR AND ALLEGIANCE TO 💰 WHICH ISNT A BAD THING NECESSARILY CAUSE NIGGAS GOTTA EAT BUT YALL WOULDNT BE UP AND ARMS IF I QUIT WORKN @ MCDONALDS"
"WHEN I GO TO WORK, THOUSANDS OF WHITE PEOPLE SCREAM THE WORD NXXXA AT ME. AND NO I'M NOT CHANGING MY ART SO IT IS WHAT IT IS. CATCH ME @NONAMEBOOKS ✌🏾"

"THAT'S REAL. UNFORTUNATELY I'M NOT GOING TO KEEP PERFORMING FOR PREDOMINANTLY WHITE CROWDS. I HAVE 2 SHOWS ON THE BOOKS THEN AFTER THAT I'M CHILLING ON MAKING MUSIC. IF Y'ALL DON'T WANNA LEAVE THE CRIB I FEEL IT. I DON'T WANT TO DANCE ON A STAGE FOR WHITE PEOPLE."

"I REFUSE TO KEEP MAKING MUSIC AND PUTTING IT ONLINE FOR FREE FOR PEOPLE WHO WON'T SUPPORT ME"

@NONAME (Posted on November 29) Tweet quotes provided by XXLLMAG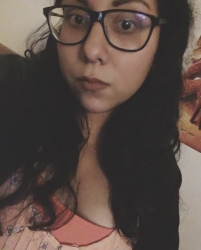 A recent graduate from RU. An avid reader and music enthusiast. I can be found at your local coffee shop or at the nearest hiking spot.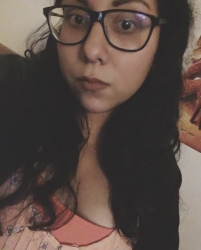 Latest posts by Darlene Leal (see all)